Matching eyeglasses with hair – Tips for a stunning look
Impressions matter. Not just your first or last. All impressions matter. When you are a glasses wearer, you can change your look however you want. With a pair of quirky frames, you can uplift the mood around you and make a pleasant impression or you can seal a deal wearing confident-looking browlines. Your glasses can change your look if you match them well with your face shape, face tone, and even your hair colour.
That's a lot of things to keep in mind. However, you have to make an effort if you are trying to win hearts. To make a favorable impression or the stunning look for a party, a little bit of effort matching your glasses is a worthy choice.
Black Hair
Black hair matches every colour of the frames. You can blend your hair colour with your choice of frames or get a contrasting look to get attention.
Wearing classic black colour frames will match your hair colour. Neutral colours like brown or tortoiseshell click well with your hair tone. And lighter tones will make you look stunning. Wearing a transparent frame will be fun contrast with your hair colour. The glasses will stand out. Wearing white glasses will show your quirky side. Other vibrant colours will bring out your own vibrance.
For a stunning look, try wearing vibrant colours like pink, red or purple or a combination of all the colours. Match it with your skin tone. Wear contrasting colour frames with your skin tone to bring out a vibrant look.
Too much vibrance will make you look outlandish. If you do not want too much vibrance get a balance of all the colours. If you decide to contrast your skin tone with glasses, then try to bring a balance with your hair colour.
For instance, if you have black hair and a light skin tone, contrast your glasses with your skin tone and blend with your hair colour. The best choice for this will be a black frame. If the black frame is boring, you can try gunmetal in metal wires. Or exorbitant purple glasses contrasting both your face and hair. Check online glasses to get purple glasses frames matching your face shape and hair colour.
Brown Hair
The brown colour is a neutral tone matching most of the skin tone and hair colour. For a brown colour, you can get a boring look with brown glasses or you can try some pastel coloured tones to bring out cheerfulness in your look. The contrasting pastel colours like light azure, creamy mint or whimsy yellow. Try out all the fun shades for a fun-loving and outgoing look.
You can also try vibrant colours like red, purple or cool blue tone for a refreshing look. If you are looking for prescription glasses, check out online for these fun shades. You will get various option online to match your hair colour. You can try out the virtual try mode to match with your hair colour or order for a free trial at home to have the look and feel.
Grey or White hair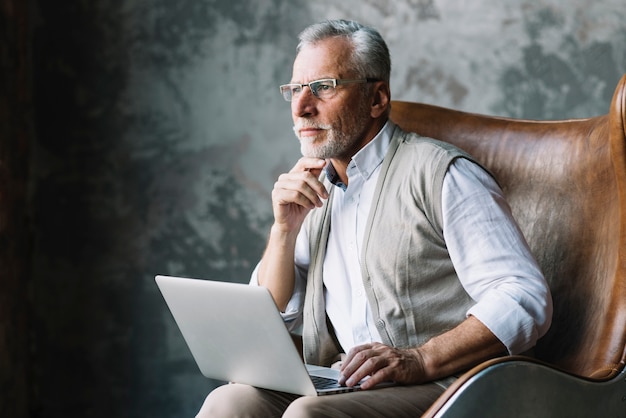 If you have grey or white hair, then any colourful glass will add flair to your look. You can make any neutral colour frames stylish enough for a party. With brighter colour, you will look absolutely gorgeous. You will be the heart of a party. You can wear a lighter frame of glasses like transparent or white to blend with your grey hair. This will give you a chic and elegant look. Try out the bubblegum collection from Specscart to match your white or grey hair. You will find fabulous glasses frames at pocket-friendly prices.
Red Hair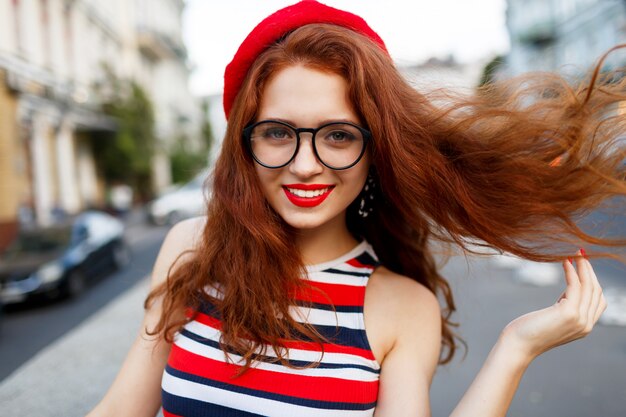 Red hair is the most riveting hair colour. Wearing green glasses will give you the best contrast. You will be party-ready with just your hair colour and stylish green glasses. Wear bold wider frames in green, you will be swoon-worthy. You can find cheap designer glasses online in green wider frames.
Try wearing jewel-toned glasses frames like golden, or rose gold. For a neutral look, black glasses will look good for daily use.
Blonde Hair
For blonde hair, you can get an everyday look by wearing beige, tortoiseshells or dark brown. Or you can wear pastel colours for a contrasting look. If you have platinum or ashy blonde hair pastel colour will look pleasant and vibrant with your hair. If you like to wear a quirky style of outfits or a chic style of dresses, your glasses will match both looks. You will get the fun-loving quirky look by wearing a quirky outfit and a chic look by wearing a similar style of dress. This colour of glasses will match any style of your outfits.
Dyed Hair with un-natural colour tones
If you have dyed your hair in blue, pink or any un-natural hair tone, you can wear a lighter shade of your hair colour to bring out your quirky and cheerful personality. If your hair is blue, a transparent bluish glasses frame will do justice to your look. If your hair is pink, a soft millennial pink colour will suit your hair. Or you can just try transparent glasses that will match with any of your un-traditional hair colours. The transparent glasses will highlight your appearance and give you a picture-worthy look.